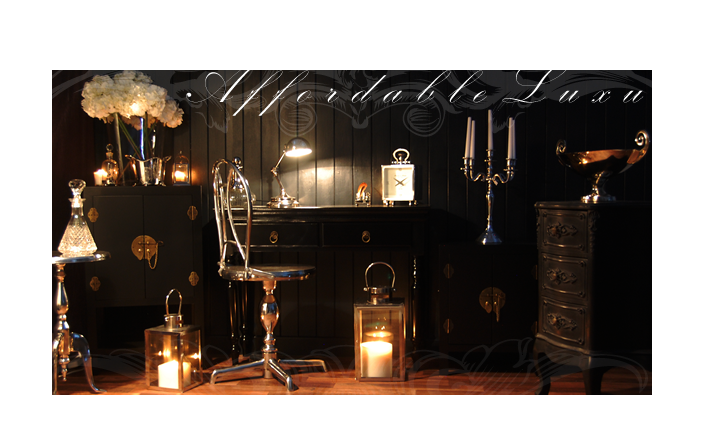 Welcome to The Black Bureau. Our Site is dedicated to creating a luxurious interior by providing beautiful feature pieces of furniture and accessories to finish any room. Browse through our site and view our many items, we specialise in products that can work in a multitude of scenarios and multiple functions from clever storage solutions to tables and chairs just as suited to your bedroom, living room, kitchen or even your bathroom. We know how important cost is and have carefully selected our ranges to give you the look for less with our philosophy of affordable Luxury.
Luxury furniture at an affordable price......
Create the look for each room simply navigate through the site to see the perfect luxury furniture pieces and accessories specific to every room use.